Entertainment spots in Great Cumberland Place, London
London city has several places that have entertainment spots for kids as well as youths. There isa plethora of events that go on at various places in London and are one of the most visited venues in London. People from around the world come to London to witness these events and other attractions in the city. The city caters to kids, youth, couples as well as families alike. If entertainment spots excite you as a tourist, The Great Cumberland Place in London must be in your list of must-visit. The Great Cumberland Place is located in the Westminster area of London and is home to many places of tourists' interest. To enjoy all the attractions of Great Cumberland Place, you can look for the best place to stay in Cumberland. While staying in this area you will be close to many of the London's attractions and also the transport service provided by the London Underground service also called tube. The area is also well connected to the road transport for easy connectivity.
•    Great Cumberland Place is the hub of entertainment in London.
•    There are many spots here, which will entertain you to the core.
•    There are entertainment spots for kids as well as grownups.
Some of the popular spots for entertainment at Great Cumberland Place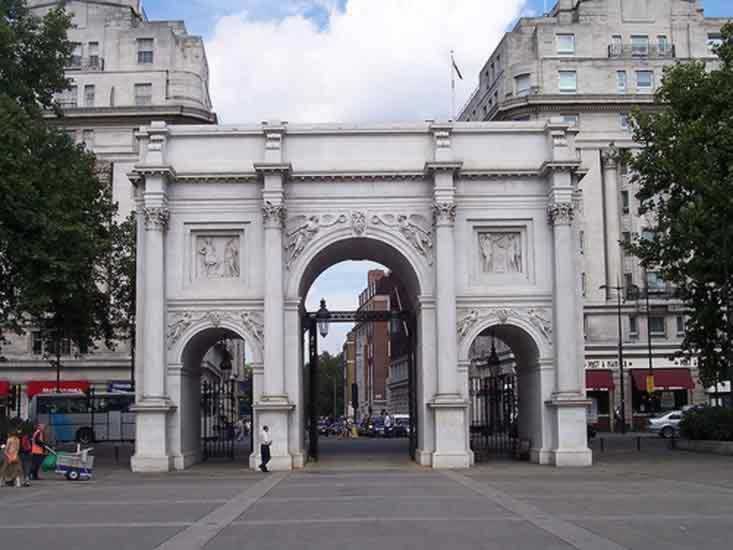 Cumberland cannot be missed when it comes to having entertainment in London. Located in a premium area in London, it is easily accessible from every part of London.
Watch out for these entertainment spots:


•    Odeon Marble Arch: Located on Edgware road in Bayswater, Odean Marble Arch is a cinema hall that shows the recent flicks. An entertaining way to pass your time in London, you can also enjoy the beauty of Marble Arch in front of which it is located. The cinema hall is located at a distance of 2 minutes by walking.
•    Screen on Baker's Street: Located 8 minutes from Great Cumberland, there are two plush screens at the Baker's street. There are facilities for comfortable seating and technology that makes the place a haven for entertainment lovers.
•    London Palladium: It is one of the most famous and old theatres in the world. Those who had the privilege of owning a television during 1950 to 1960 very well know about London Palladium. The auditorium has a rich history and also an impressive building which was rebuilt in 1910 when the theatres wasin the zenith of its glory. Even now, it shows some hit musical plays.
•    Wigmore Hall: The concert hall is quite popular for chamber and solo performances. The hall was built in 1901 using materials like alabaster. It has a rectangular shape which renders a different acoustic to the hall. Many renowned musicians have performed in the hall and continue to do so. Those who enjoy lilting museum and have a taste for it must visit the hall to attend a performance.
•    The new Diorama theatre: Located in Central London, the new Diorama Theatre takes approximately 20 minutes to reach from the Great Cumberland place on foot. The hall has a capacity of 80 people and showcases the works of theatre companies specializing in comedy, para or straight performance. The Quick Silver theatre company creates plays for young audience, which are quite popular among them.
•    Criterion Theatre: The theatres are located near Piccadilly Circus, which takes about 22 minutes to reach from Cumberland place. It is London's most enchanting theatre and no theatre fan can afford to miss it. The theatre has churned out some of the most successful plays like "A little Bit of Fluff" and "Run for your Wife" etc.
•    Open Air Theatre at Regent's Park: This open Air theatre at Regent's Park is a passe from regular theatres which many find stuffy and suffocating. The theatre is famous for its production of Shakespeare's body of works. It is a great experience to enjoy the theatres sitting under a starlit sky. Comedy and musical plays are also featured periodically here. You can take in your stuff like wine and snacks and enjoy drinks while you watch the play.
•    The Wheatsheaf: It is a pub which has an old and rich history. The articles on this pub can be seen hanging in the pub. The stained glasses and wood panelling renders the old world charm to it. The pub also hosts comedy nights which the guests can enjoy while having drinks. The pub is located in Rathbone place which can be reached in 22 minutes by walking.
•    Gielgud theatre:
•    Royal Albert Hall: The concert hall is one of the most famous eventvenues in London, which hosts musical events like rock, jazz and pop events in addition to other forms of music from across the world. Proms series, sporting events are also conducted at Royal Albert Hall. Many renowned artists like Kylie Minogue, Lata Mangeshkar and Josse Cerreras have performed here.
•    Comedy store: Comedy store is the spiritual hub of stand-up comedians in London. It is the country's largest and the best comedy venue and its location in Central London brings in a good mix of crowds. Comedy lovers must not miss a visit to the best comedy club in London.


While in London, you get the real taste of entertainment at Great Cumberland Place which has some amazing spots for entertainment. Lovers of movies, plays and music can rejoice here as there are plenty of theatres and concert halls to take care of your entertainment. It is a great place to relax after a long, tiring day exploring the city. You can listen to soothing music concerts for which the Royal Albert hall is famous. However, you should be lucky enough to have an artist playing on the day. The movie theatres are also happening spot where you not only get to watch movies, but also enjoy light snacks while watching your favourite movie. If entertainment is your way of life you must stay at the best place to stay in Cumberland and rejoice life.
Related posts: