Explore Rhodes, Greece, from the luxury accommodation at the Atrium Platinum Resort and Spa
Tourists from around the world each year head to the beautiful isle of Rhodes in Greece, a magnificent escape from the hustle and bustle of every day life. This island is packed with golden beaches looking out on to the crystal clear Mediterranean Sea, historic sightseeing, and plenty of resorts to help you to unwind and enjoy some first rate Greek hospitality. The Atrium Hotels brand offers three resorts in different parts of the island, each promising five star accommodation for it guests. The hotel chain is privately owned and well-established in Rhodes, delivering state of the art facilities, personalised services, exclusive luxury décor and fine hospitality within sumptuously designed buildings. The Atrium Hotels name is now well known in hospitality circles, and is growing into a leading company to offer first class stays for all its guests.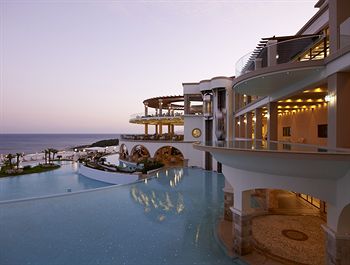 Atrium Platinum Resort and Spa is a five star hotel which looks out on to the Aegean Sea, offering first rate luxury accommodation to guests throughout the year. As soon as you walk through the front door, you are met with lavishly decorated entrance rooms, a warm welcome from the staff, and a great selection of services and amenities to make your stay as enjoyable as possible. Each of the stunning guest bedrooms are decked out with stylish furniture and floor-to-ceiling windows to make the room at once airy, spacious, and bright. Each room benefits from a terrace, a balcony and garden to enjoy the Greek sunshine and sumptuous surroundings that you find yourself in. The fully air-conditioned rooms also include a flatscreen television, a mini-bar, an electronic safe to store your valuables while you are out seeing the sights, a telephone and complimentary Wi-Fi internet access.
One of the major selling points of the Atrium Platinum Resort and Spa is the  Aphrodite & Hermes Spa Centre. Here, you can find a wide range of massages and beauty treatments to help guests relax and unwind, putting their troubles and stresses to one side. Guests can also make use of a heated indoor freshwater pool available with jet massages, aqua-beds and a whirlpool. If you want to work up a sweat, the hotel also has a fitness centre with the latest gym equipment, as well as tennis and squash courts.
Greek cuisine is sought after across the world, so a trip to Rhodes naturally includes plenty of opportunities to sample the local dishes. The Atrium Platinum Resort and Spa has the Archipelagos Restaurant, which offers a buffet breakfast to start the day with magnificent views out on to the sea front. At the rooftop Porfyra Restaurant, you can get lunch and dinner, choosing from a menu of authentic gourmet Greek and international cuisine. To relax and unwind later, head to the Chromata Bar or Rotonda Bar where you can enjoy some quiet time beside the pool.
The Atrium Platinum Resort and Spa is perfectly located for enjoying the Aegean coast and enjoying this part of Rhodes. A car is essential for wider sightseeing, and you will be able to reach the airport easily from this hotel. Alternatively, hotel staff will help you to organise transport, as part of a round the clock service to make your stay as enjoyable as possible.
Related posts: